Nairobi, Kenya, 9 March 2023 – IXAfrica Data Centre Limited ("IXAfrica", or the "Company") , a leading developer and operator of hyperscale-ready data centres in East Africa is pleased to announce the appointment  of William Barney ("Bill") to its Board of Directors. Bill has had a long and successful career within the digital infrastructure sector globally and is currently Chairman of the Pacific Telecoms Council ("PTC"),  a global membership organization         promoting the advancement of information and communication technologies in the Pacific region, and well-known for its annual conference.  Bill brings a wealth of experience to the Board of IXAfrica as the Company progresses on its business strategy and advances on the development of its Nairobi campus.
Bill is the Founder and Chairman of Asian Century Equity, an emerging markets private     capital technology investor, Founder of Turbidite, an emerging markets data centre               investment platform focused initially on Southeast Asia, and serves on the Board of CtrlS, an Indian hyper-scale data centre platform. Prior to becoming an investor and founder of digital infrastructure platforms, Bill was an award-winning CEO across Asia.  He has built and     managed teams that consistently achieved industry leading top-line and profitability growth rates. He served six years as Chairman and CEO of Reliance/Global Cloud Xchange, and    earlier ten years as CEO of Pacnet, an Asian submarine cable company. He was previously Asia Pacific President at MCI Worldcom, VP of AMEA at Global One and held leadership roles at AT&T.
Guy Willner, Chairman and CEO of IXAfrica said, "Following the investment from Helios Investment Partners ("Helios") announced earlier this year, we are pleased to have Bill join our Board to provide his expertise as we construct our cloud-ready facility to deliver high quality data center solutions, serving both international and local data center requirements. This new facility will be a major milestone for IXAfrica as we continue to build our position as the digital transformation hub of East Africa."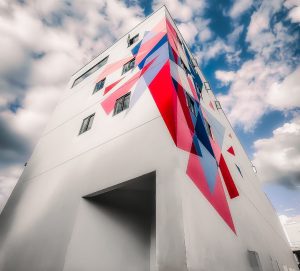 Tosin Awoyinka, Senior Vice President at Helios added,   "We are delighted to welcome Bill to the growing team at IXAfrica. We see solid growth       potential and compelling investment dynamics in the African data center sector as we continue to grow our digital infrastructure franchise across the continent."
Bill Barney said, "I look forward to working with the IXAfrica and Helios teams to support the        delivery of their next generation hyperscale data center in Nairobi. Africa is rapidly becoming an important growth hub and strategically       positioned to play an even more significant role in the global digital ecosystem."
Prompted by soaring demand for Kenyan internet connectivity from a young and fast-growing population, IXAfrica is in the process of building a 17,300 square meter data center campus in Nairobi.  Upon full build-out of the facility, the Company will establish a leading position in Kenya, delivering over 20MW of much-needed, hyperscale-ready capacity to the market.
IXAFRICA
Mary Kariuki, Sales and Digital Marketing
+254 720 811 478
HELIOS INVESTMENT PARTNERS
Haya Herbert-Burns / Isobel Cullinan
+44 (0)7342 031 051 / +44 (0)7584 103654
About IXAfrica Data Centre
IXAfrica is a carrier and cloud-neutral colocation data centre operator in Kenya.  IXAfrica     provides world-class and highly resilient data centre infrastructure to create a vital part of the internet backbone of East Africa. With a Nairobi Campus One overall design capacity of 22.5MW, IXAfrica has the largest datacentre project in the Greater East African region,       serving a total population of 300 million people. The campus is situated close to the main     fibre optic communications arteries and is in close proximity to major and resilient electrical connections, capable of delivering high-availability and low-carbon power. Over 80% of Kenya's electricity is generated from renewable/clean energy sources.
---
About Helios Investment Partners
Established in 2004, Helios Investment Partners is the largest Africa-focused private              investment firm, with a record that spans creating start-ups to providing expanding         companies with growth capital and expertise. The firm is led and managed by a                  predominantly African team based in London, Paris, Lagos and Nairobi, with the language skills and cultural affinity to engage with local entrepreneurs, managers and intermediaries on the continent. Helios leverages its local and global networks to create attractive              proprietary investment opportunities, with an emphasis on building market leaders in core economic sectors and driving performance through a highly engaged approach to portfolio operations. The firm's unique combination of a deep knowledge of the African operating    environment, a singular commitment to the region and a proven capability to manage     complexity, is reflected in its diverse portfolio of growing, market-leading businesses and its position as a partner of choice in Africa. Helios is the second mainstream private equity firm globally, and the largest in emerging markets, to achieve B Corp certification. B Corp status recognizes the firm's long-standing commitment to sustainability and responsible business practices.