8 November 2022. IXAfrica Data Centre Limited ("IXAfrica", or the "Company"), a leading developer and operator of hyperscale-ready data centres in East Africa, and Helios Investment Partners ("Helios", acting on behalf of funds it advises), the leading Africa-focused private investment firm, are pleased to announce Helios' intended $50 million growth capital investment into the Company to accelerate the development of IXAfrica's Nairobi campus. The investment is expected to close by the end of the year, subject to customary closing conditions including Kenyan regulatory approval.
IXAfrica was established in Kenya in 2021, with a leadership team featuring pedigree from international data centre operators, local connectivity and power and engineering capabilities. Prompted by soaring demand for Kenyan internet connectivity from a young and fast-growing population, IXAfrica secured a 17,300 square metre plot alongside the Mombasa Road in the nation's capital, Nairobi. The location provides easy access to all existing primary internet connectivity infrastructure.
Upon full build-out of the Nairobi campus, the Company will establish a leading position in Kenya, delivering over 20MW of much-needed, hyperscale-ready capacity to the market. Kenya is a hypercloud-ready region with advanced cloud adoption propensities, a digitally savvy ecosystem, access to diverse internet fibre connectivity, high-availability and low-carbon sources of power, and a stable regulatory and political environment.
This strategic partnership between IXAfrica and Helios will further enhance the Company's ambitious growth plans and provide a foundation for potential regional expansion.  IXAfrica will directly benefit from Helios' 18-year record of building fast-growing, multi-country, digital infrastructure platforms in Africa which have had a measurable impact on the continent.
IXAfrica is focused on providing high-quality data centre environments able to serve both the international and local internet markets. IXAfrica provides high-specification data centre infrastructure, capable of hosting the world's most demanding companies in the internet, banking, retail, media and other enterprise sectors. Customers can build complex compute platforms in a secure and reliable environment, whilst freeing them up to focus on their core businesses. IXAfrica customers form an ecosystem where data can be exchanged at almost zero latency, and internet content can be delivered to all users due to the multitude of telecom and data networks present. Following IXAfrica's alliance with the London Internet Exchange (LINX), its customers and partners will have access to almost 1,000 networks globally, putting Nairobi on the map as a major regional internet hub.
"This strategic investment will fast track the development of our cloud ready campus as the digital transformation hub of East Africa", said Guy Willner, Executive Chairman of IXAfrica. "We are delighted to have Helios join our shareholder base as a core investor. Helios has demonstrated a deep commitment to internet infrastructure development and this, combined with their leadership in African private equity, will ensure IXAfrica becomes a market leader in Kenya."
Tope Lawani, Managing Partner and co-founder of Helios added, "IXAfrica is a story of a superb and determined management team benefiting from the foresight, innovation and support of its founding shareholders, and an attractive and dynamic internet ecosystem in Kenya – this serves to enhance the fundamental factors that make IXAfrica an exciting investment opportunity for us as we continue to develop our digital infrastructure franchise."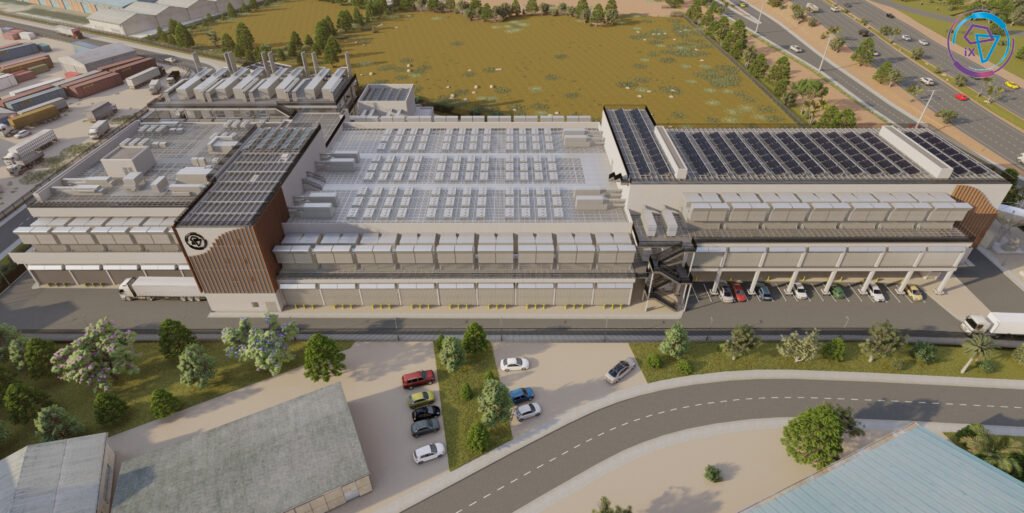 IXAFRICA
Mary Kariuki, Sales and Digital Marketing
+254 720 811 478
HELIOS INVESTMENT PARTNERS
Haya Herbert-Burns / Isobel Cullinan
+44 (0)7342 031 051 / +44 (0)7584 103654
About IXAfrica Data Centre
IXAfrica is a carrier and cloud-neutral colocation data centre operator in Kenya. IXAfrica provides world-class and highly resilient data centre infrastructure to create a vital part of the internet backbone of East Africa. With a Nairobi Campus One overall design capacity of 22.5MW iXAfrica has the largest datacentre project in the Greater East African region, serving a total population of 300 million people. The campus is situated close to the main fibre optic communications arteries and is in close proximity to major and resilient electrical connections, capable of delivering high-availability and low-carbon power. Over 80% of Kenya's electricity is generated from renewable/clean energy sources.
---
About Helios Investment Partners
Established in 2004, Helios Investment Partners is the largest Africa-focused private investment firm, with a record that spans creating start-ups to providing expanding companies with growth capital and expertise. The firm is led and managed by a predominantly African team based in London, Paris, Lagos and Nairobi, with the language skills and cultural affinity to engage with local entrepreneurs, managers and intermediaries on the continent. Helios leverages its local and global networks to create attractive proprietary investment opportunities, with an emphasis on building market leaders in core economic sectors and driving performance through a highly engaged approach to portfolio operations. The firm's unique combination of a deep knowledge of the African operating environment, a singular commitment to the region and a proven capability to manage complexity, is reflected in its diverse portfolio of growing, market-leading businesses and its position as a partner of choice in Africa. Helios is the second mainstream private equity firm globally, and the largest in emerging markets, to achieve B Corp certification. B Corp status recognizes the firm's long-standing commitment to sustainability and responsible business practices.