Nairobi, Kenya, 13 September 2023 – IXAfrica Data Centre Limited ("IXAfrica", or the        "Company"), a leading developer and operator of hyperscale-ready data centres in East Africa is pleased to announce the appointment of Snehar Shah, CFA as its new CEO, bringing to the team an impressive and well-rounded background spanning over 25 years in various            industries and geographies.  Mr. Shah's extensive expertise in building and running          businesses is poised to propel IXAfrica Data Centre to new heights, as he takes the helm to guide the company through its next phase of growth.
Following an extensive career over 15 years at Global Telecoms Operator, Orange, covering various leadership roles in Finance & Strategy across UK, Europe and East Africa, Snehar has been at the helm of the Start-up ecosystem on the African continent having built businesses such as Eaton Towers as Regional CFO (sold to American Tower in 2018), Azuri Technologies as GM,  Africa  (powered more than 250,000 households across five African countries) and most recently Moringa School as CEO (leading coding bootcamp provider in the region) and stepping up to Non Exec and Chair of their Tech Advisory Board.
 Guy Willner, Chairman of IXAfrica said, "Our company has always had bold plans and      ambitions and, we've been consistently delivering on those, not in the least by strengthening our team, adding the brightest talent with a well-proven track record in the global market. The Board of directors and I are welcoming Snehar, who is joining IXAfrica at a critical        moment in the company's breakthrough growth, defining the next strategic steps for our continued investment in Kenya."
Tosin Awoyinka, Senior Vice President at Helios Investment Partners added, "Snehar is both a highly anticipated and welcome addition to the IXAfrica team.  Our business is          extremely well-placed to facilitate the evolution of the Kenyan and East African digital  ecosystem, and Snehar augments this trajectory with his leadership track record,                 organizational development capabilities and  impressive enterprise network."
Snehar Shah said, "The businesses I have led in the telecoms, mobile payments,                    infrastructure, renewable energy and tech education have formed the pillars that will drive the GDP growth of Africa and as CEO of IXAfrica I am excited to build the leading Data           Centres in the Region to accelerate the Cloud and AI revolution that is currently happening."
Prompted by soaring demand for Kenyan internet connectivity from a  young and                  fast-growing population, IXAfrica received a $50 million investment to accelerate                    development of its Nairobi campus and recently announced a secondary data centre     campus. The Company will establish a leading position in Kenya, delivering much-needed, hyperscale-ready capacity to the market.
Snehar holds a degree in Electrical and Electronic Engineering from Imperial College, London, as well as qualifications in Chartered Accountancy from PwC and Chartered Financial Analyst (CFA); has been recognised among the Top 40 under 40 by Business Daily Africa and in active leadership positions at Young Presidents Organisation (YPO).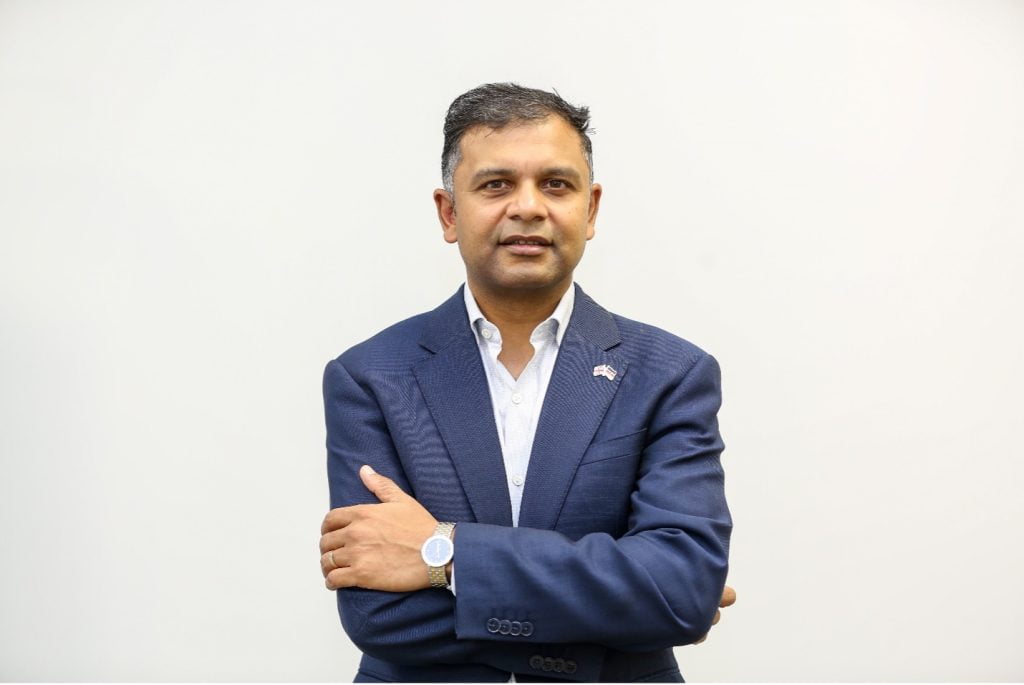 IXAFRICA
Mary Kariuki, Sales and Digital Marketing
+254 720 811 478
About IXAfrica Data Centre
IXAfrica is a carrier and cloud-neutral colocation data centre operator in Kenya. IXAfrica provides world-class and highly resilient data centre infrastructure to create a vital part of the internet backbone of East Africa. With a Nairobi Campus One overall design capacity of 22.5MW iXAfrica has the largest datacentre project in the Greater East African region, serving a total population of 300 million people. The campus is situated close to the main fibre optic communications arteries and is in close proximity to major and resilient          electrical connections, capable of delivering high-availability and low-carbon power. Over 80% of Kenya's electricity is generated from renewable/clean energy sources.